Dirty Eyes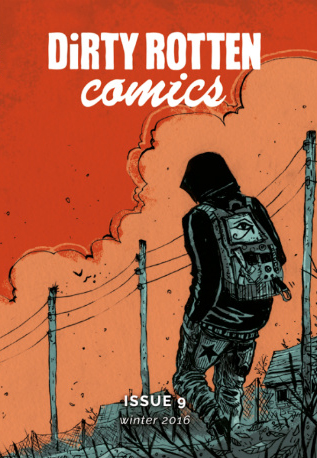 New out, the ninth issue of Dirty Rotten Comics, featuring a two page comic by myself called Under Other Eyes. It's a strange little thing about life after a benevolent apocalypse, with vast entities striding over the landscape. I hope that you will find something in there for you, and there are loads of other great strips in the book besides mine, so I don't doubt that you will.
Broken Frontier have a preview of the anthology, where you can see the first page of my story.
If you want to get hold of it you need to get yourself to the Throwaway Press site to order a copy.
You can also find comics by me in Dirty Rotten Comics Issues 6 and 7, which you can also find on the website.