2 x Brett Ewins and Peter Milligan – Dark & Golden 005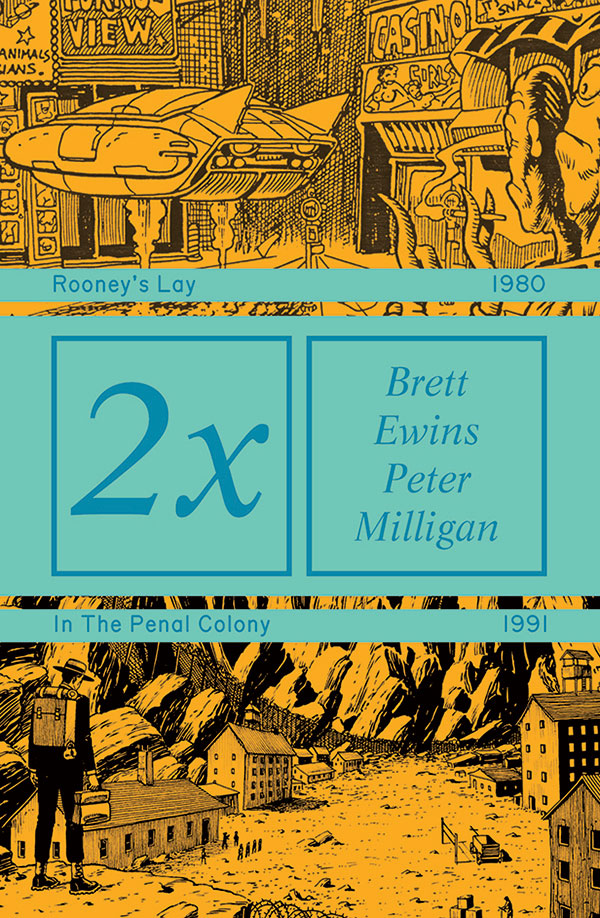 Dark & Golden Books are pleased to be able to present 2 x Brett Ewins and Peter Milligan, a new collection of a pair of stories by Peter Milligan and Brett Ewins, unfairly out of print since their original publication. In 1980's Rooney's Lay, one of their first collaborations, the space age and sleaze collide in newly wild ways, while in 1991's adaptation of Kafka's In The Penal Colony, the duo elevate and interrogate the original text, teasing meanings from the fabric of the story. The comic also features new introductions to each story and a brief interview with Milligan, as well as a timeline of the creators' work together.
Edited by Tom Oldham and Douglas Noble, and designed by Douglas Noble.
Rooney's Lay has been scanned and restored from its one appearance in 1980's Magnetic Fieldz 2. In the Penal Colony has been newly scanned from the original art.
Dark & Golden Books are dedicated to charting a less travelled course through the history of British comics, finding and celebrating mislaid and forgotten classics for the audience of today in new high-quality editions.
---
260mm x 170mm
28 pages, in black and white, with colour covers.
The comic is printed on 115gsm paper with a 170gsm cover by Comicprintinguk.