GUTS POWER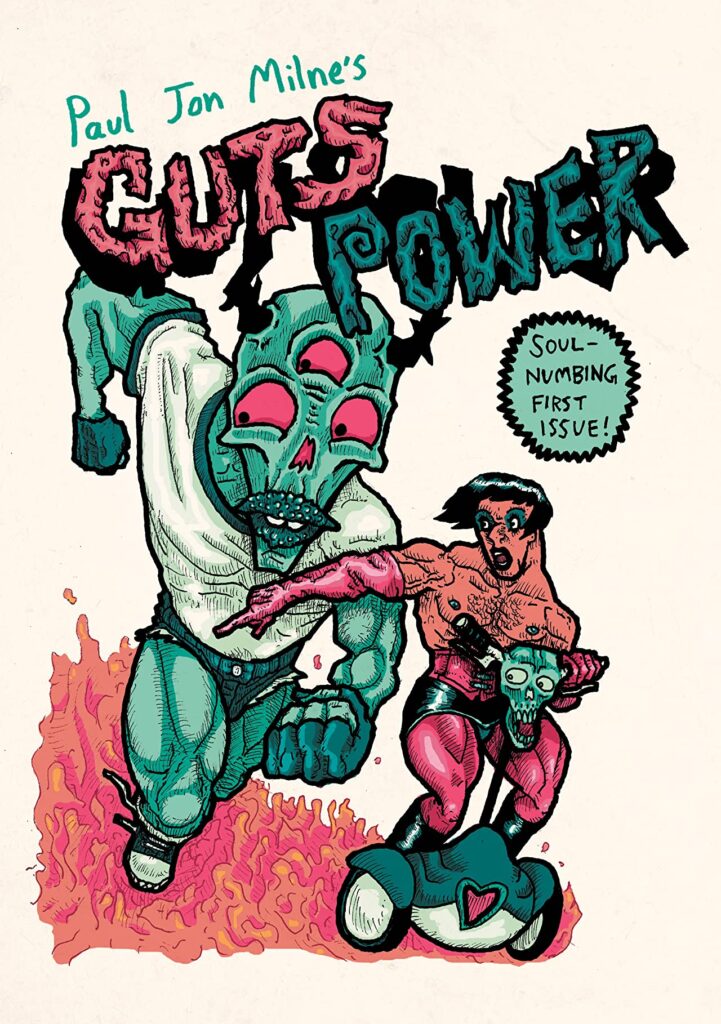 Great news for fans of good comics! Over on Comixology, all six issues of Paul Jon Milne's ground-breaking comic GUTS POWER are now available to buy, presented by Strip For Me Digital. Here's how we describe it:
Welcome to the future: 2003 AD, in dirty old Ekosse, which, let's face it, is a stagnant, moribund hellhole run by creepy bigots. Meet BéBox, Lovelaffs1820, Negway and a delirious cast of mountainous Ben Hurs and Hims. The stench of revolution's in the air, or maybe that's just the stink of the D.O.L.E. office. Find out inside, or regret never knowing. From the visionary mind behind Grave Horticulture and Hard Ships, a wonderful adventure in a world JUST THREE INCHES TO THE SIDE OF OUR OWN!!
If that tickles your fancy, and it really should, get yourself on over to buy all six issues today!