Unfinished Fights 3: A Fight with Sledgehammers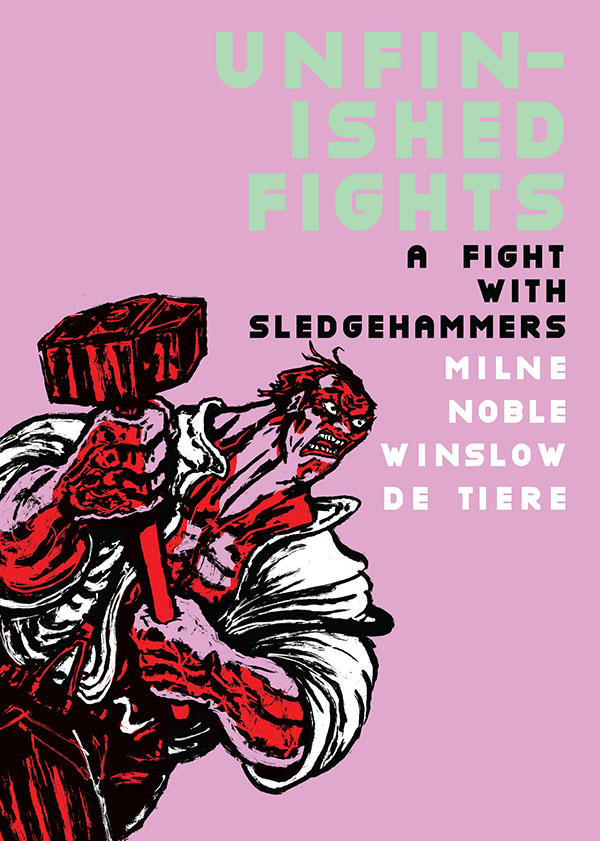 Paul Jon Milne (GRAVE HORTICULTURE, HARD SHIPS) and Douglas Noble (STRIP FOR ME, A POCKET CHILLER) unite yet again to bring a story howling into the wild world of now with this third issue of Unfinished Fights. This time, the 1902 lost film A Fight with Sledgehammers is brought back to life in mighty fashion as two blacksmiths bash each other to pulp with hammers, all for the love of a girl. Full of startling situations from beginning to finish! Melodrama has never been so fun.
36 pages, B&W
Physical copies are now available in the shop.