New Stories in Old Stone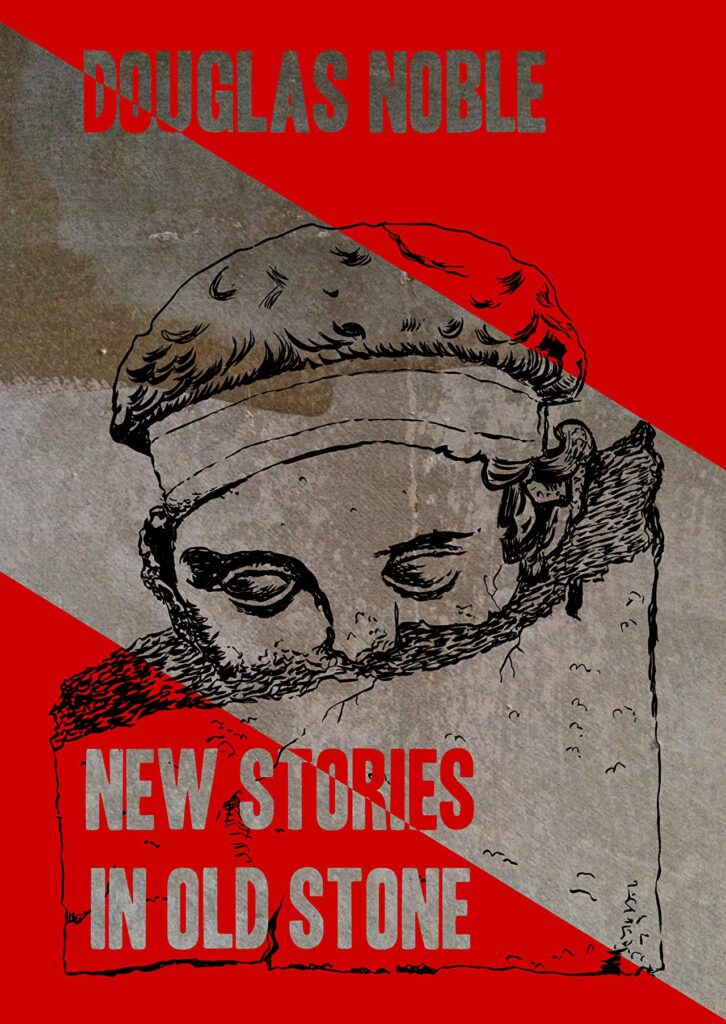 New Stories in Old Stone is a record larger than mere landscape – a tectonic history with its eyes on the future. It's the tumble of tomorrows rushing through time; a map of yesterdays writ in landscapes and tides. Pulling together thematically linked stories from the Strip For Me back catalogue, New Stories brings new context to the familiar, making it unknown in unfamiliar ways.
Collecting issues 38, 45, 49 and 52 of Strip For Me, with selections of material from issue 42 and two short comics, one appearing here for the first time.
Got Your Nose
Got Your Nose is a gallery of injuries, a collection of smashed rock and broken faces, a compendium of hurt. Twenty-four statues tell the story of how they each came to be damaged, how they collected the marks that scar their faces. From antiquity to the modern day, in locations all around the world, they share stories of the villains and vandals that caused falls, smashes, and attacks.
Places I Left You
An unnamed narrator with a secret to share. The horror of time, and of stone. The white flash of skin at the foot of a rockface. Where does the devil reside in all of this?
Counting Stones: A Hymn of Castlerigg
Counting Stones is a history of civilisation told through the blind eyes of a stone circle. It is a song of cycling years, a hymn to the changeless, changing landscape. Based around Castlerigg, a stone circle in the north of England, Counting Stones seeks to trace the patterns that describe our shared histories, using each stone in the circle in turn to illuminate new aspects of them.
Agnoeema
Set over three time periods, Agnoeema is a meditation on time, art and knowledge. Follow moments in the lives of a Greek sculptor, a modern scholar and a far-future… something, as their stories intertwine and resonate across the years. Agnoeema is a comic unlike any other.
Also includes selections from Don't Be Fooled By The Rocks, and two short comics – Concrete, and Old Stone, new for this collection.
And be sure to check out the full table of Comixology releases from Strip for Me Digital!