Unfinished Fights 2: A Fight on the Mountain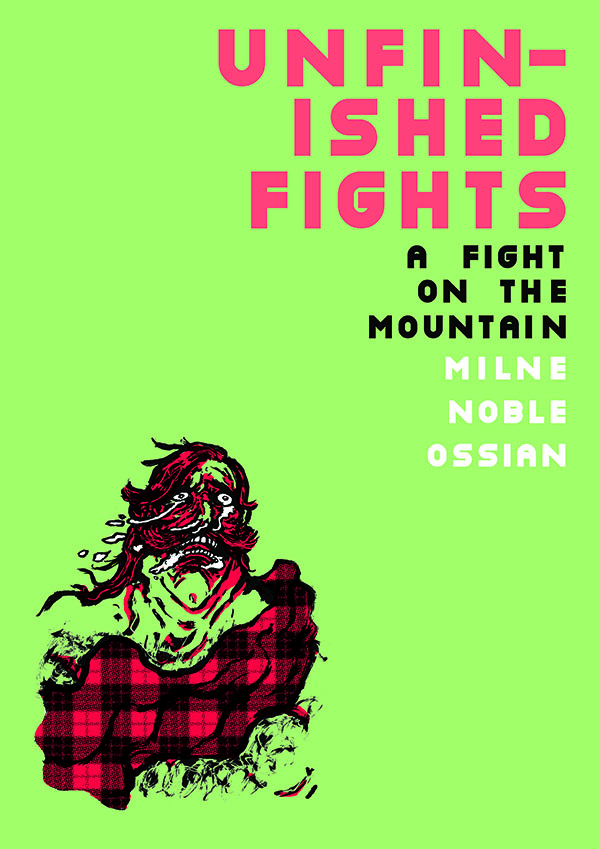 Paul Jon Milne (GRAVE HORTICULTURE, HARD SHIPS) and Douglas Noble (STRIP FOR ME, JAZZ CREEPERS) unite once more to bring a story from Ossian's Fragments of Ancient Poetry howling into slashing, bloody life. In this mighty retelling of the Scottish story of Oscur and Dermid, two brothers in war are forced to confront their friendship as love forces a wedge between them. Blood is the inevitable outcome.
28 pages, B&W
Physical copies are now available in the shop.