An Evening You'll Never Forget (if you survive)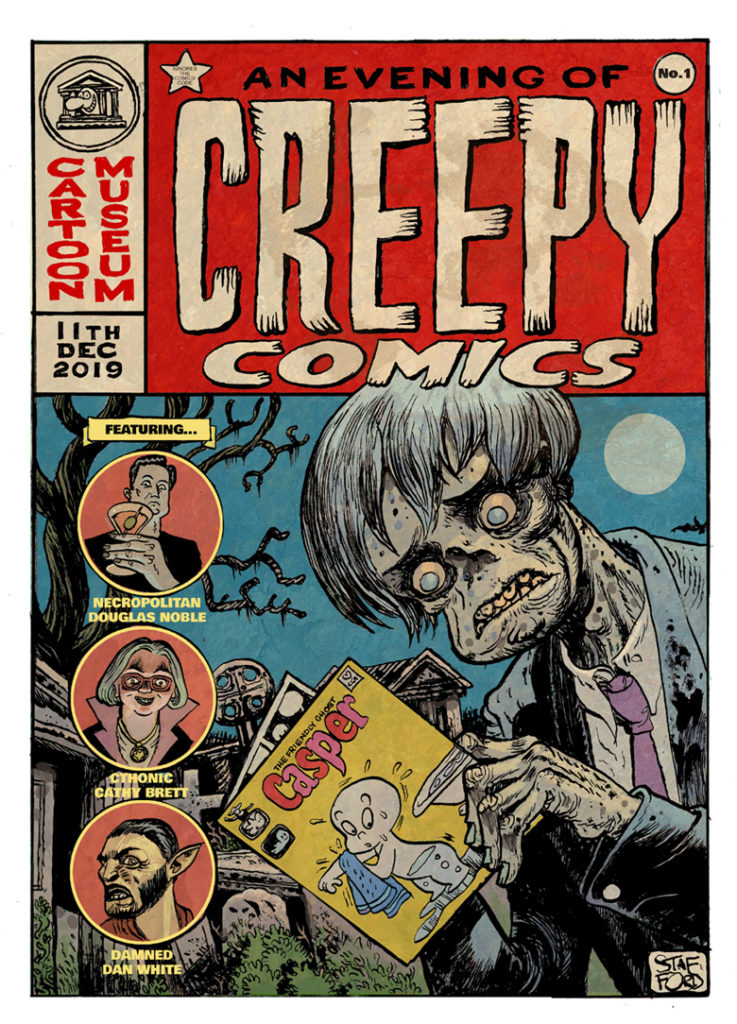 Evening of Creepy Comics
11th December
Doors open 6
Talk times 6.30 – 8pm
The nights are getting longer, there's a chill in the air, it's the time of year when we all feel strangely drawn together. Drawn to gather round the Cartoon Museum fire* to talk about the ghostly, the ghastly and the eerie. It's time for …An Evening Of Creepy Comics.
On the 11th December Morbid Mark Stafford ( the Bad Bad Place), Chthonic Cathy Brett (Who Killed Jojo?), Necropolitan Douglas Noble (Jazz Creepers) and Diabolical Dan White ( Sticky Ribs), unrepentant cartoonists of the uncanny one and all, will gather to discuss the wide wide world of creepy comics, in their various forms, from EC to underground, manga to mainstream, all manner of nightmarish sequential art will be ruthlessly dissected and assessed in gruesome detail. In a slideshow. With some chat.
There will be drinks! There will be comics! Some of the drinks will be mulled! Sketching and signing will occur! The Cartoon Museum has spoken!
*there is no actual cartoon museum fire due to current regulatory standards. an imaginary fire can be rendered by a cartoonist upon request."