Got Your Nose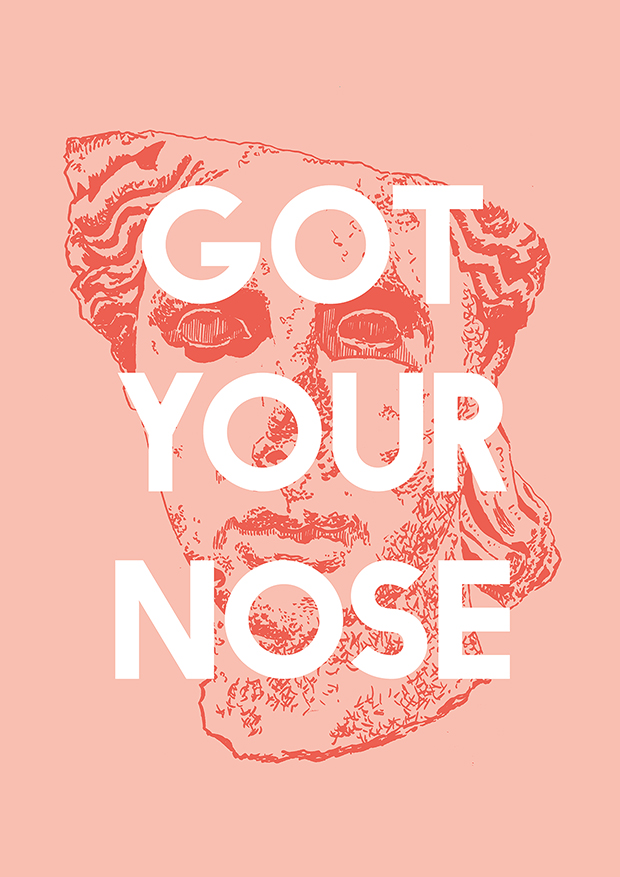 Got Your Nose is a gallery of injuries, a collection of smashed rock and broken faces, a compendium of hurt. Twenty-four statues tell the story of how they each came to be damaged, how they collected the marks that scar their faces. From antiquity to the modern day, in locations all around the world, they share stories of the villains and vandals that caused falls and smashes, and attacks. A crack is a pattern that you can trace.
"To read this book is to be complicit with its author in adding to the world's hurt." Illogical Volume, The Mindless Ones.
"…a confident sense of design and a density that repays a number of readings" – Tom Murphy, Full-Page Bleed.
Physical copies of the comic can now be ordered at my store.
Digital pdf copies of this comic can be ordered on Gumroad.
Digital copies are also available at Comixology UK and Comixology US.