A Dream of the Cook, The Thief, His Wife and Her Lover.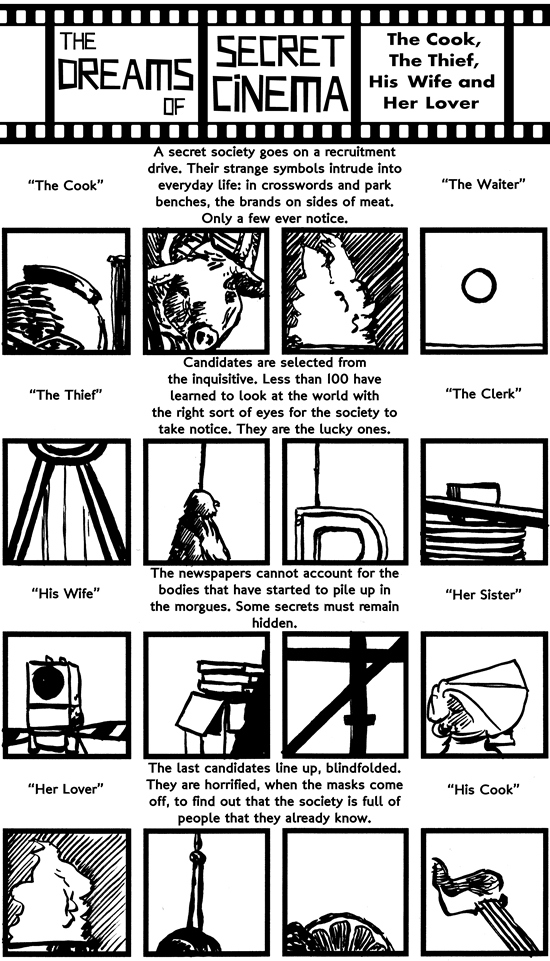 To remind you that you can now buy a digital copy of The Dreams of Secret Cinema, here's an example of the kind of thing that you'll find inside it.  That's the old style header, in the new edition it looks much sleeker.
A version of this comic willl also be released to Comixology in the coming weeks.  I'll keep you posted.