Youthful Attack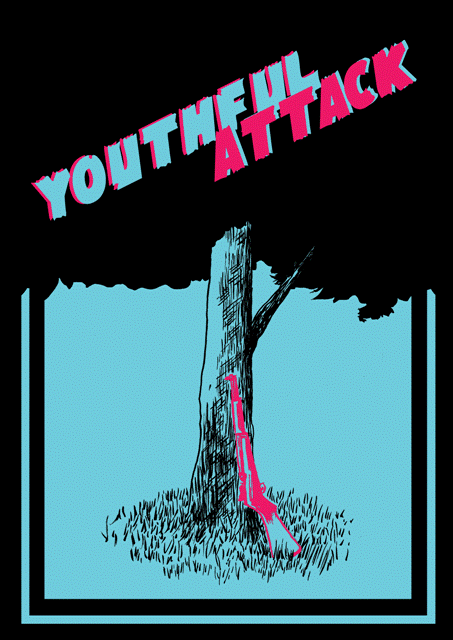 Youthful Attack is the war comic to end all war comics. A break on the front. A dive headfirst into the heart of an explosion. A landscape that doesn't care. The end of the line.
"Youthful Attack is yet another departure for Noble, an affectionate look at classic war comics on one hand, a harrowing look at the desolation of warfare on the other, and beyond all that, something far stranger, something that transforms the comic completely as the warfare fades and the world shifts. It is one of Noble's most accessible and a perfect example of why I'm continually impressed by his imagination and comic talent." Richard Bruton, Forbidden Planet International Blog.
"…there's no one in the small press who makes me think about their comics in quite the same way as Douglas Noble does. That's a trait that is refreshing, welcome and one that keeps me coming back to his work time and time again." Andy Oliver, Broken Frontier.
Digital pdf download is available to order on Gumroad for £1.50.
Digital copies are also available on Comixology UK and Comixology US.