A Pocket Chiller: Speckle & Ash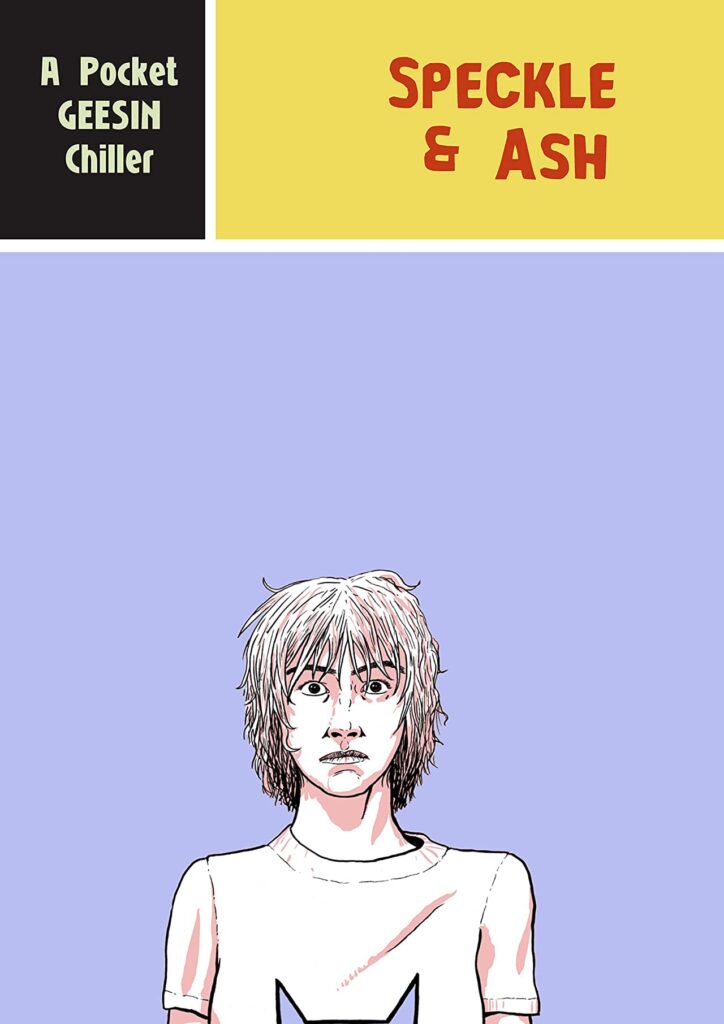 Speckle & Ash presents two stories from the strange side of life, where the familiar twists and takes on new and outrageous shapes. In Speckle, we spend a day with an odd young woman, watching what she gets up to when she's alone, and when someone comes home. In Ash, a chance buy lets loose a series of uncanny events, and in many ways the world will be changed forever.
Finally welcoming the handsome multi-hyphenate Fraser Geesin to the Pocket Chiller family, Speckle and Ash is a tragic, uplifting, horrifying, funny, violent, warm-hearted double-punch of stories that will stay with you and reveal the secrets lying a head turn away.
Available to buy now on Comixology! A Pocket Chiller sees new nightmares and strange sights from a world next to yours. Who can say what will be next?