What Matters to You?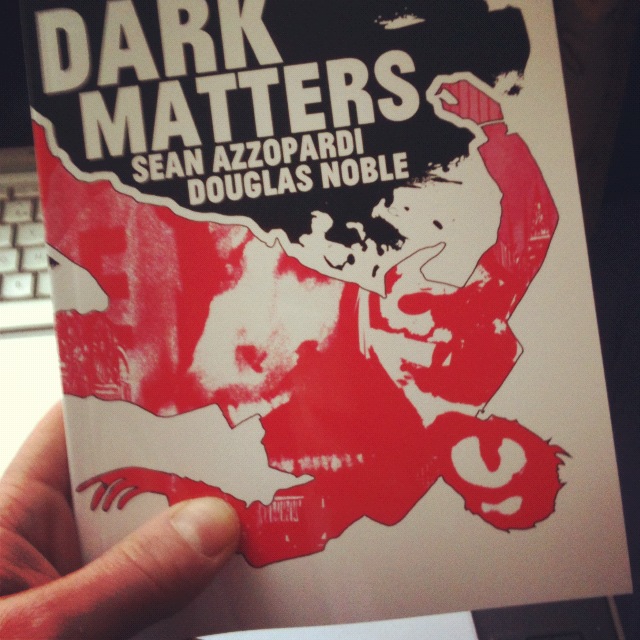 A little while ago that fine, kind fellow Andy Oliver of Broken Frontier had some nice things to say about Dark Matters, the collection of the three stories that Sean Azzopardi and I collaborated on. This sort of thing:
One of the small press "must-buys" of the year, snap up Dark Matters now and then save it for a dark, wintry night when the wind is howling around the eaves. A magnificently chilling anthology offering.
Why don't you nip on over and see for yourself?