What Matters Most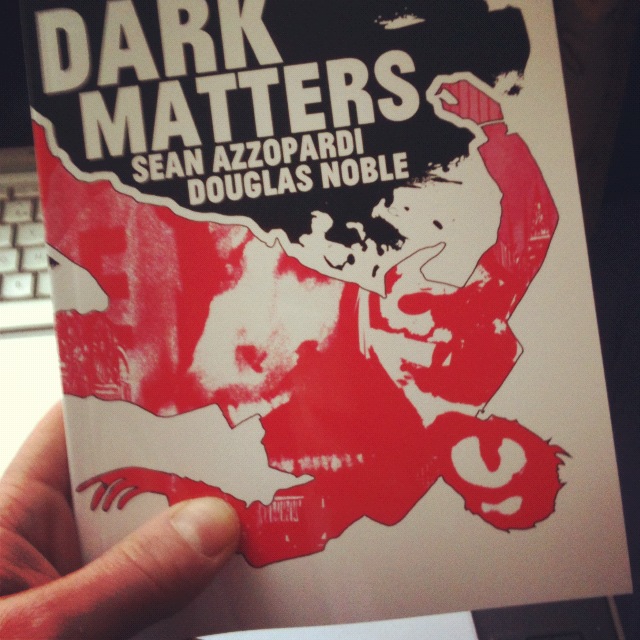 Here's a nice take on Dark Matters, the book compiling the three stories that Sean Azzopardi and I worked on together.
"Dark Matters delivers on its title, and is likely to provide a much richer reading experience than most of the things popping up in your pull-list. Looking at the abundant back catalogues of Azzopardi and Noble, it's clear that I've been out of the small press game for too long."
That's what the kind souls over at Full-Page Bleed have to say. There's more words than that, though – you should go and give them a read.